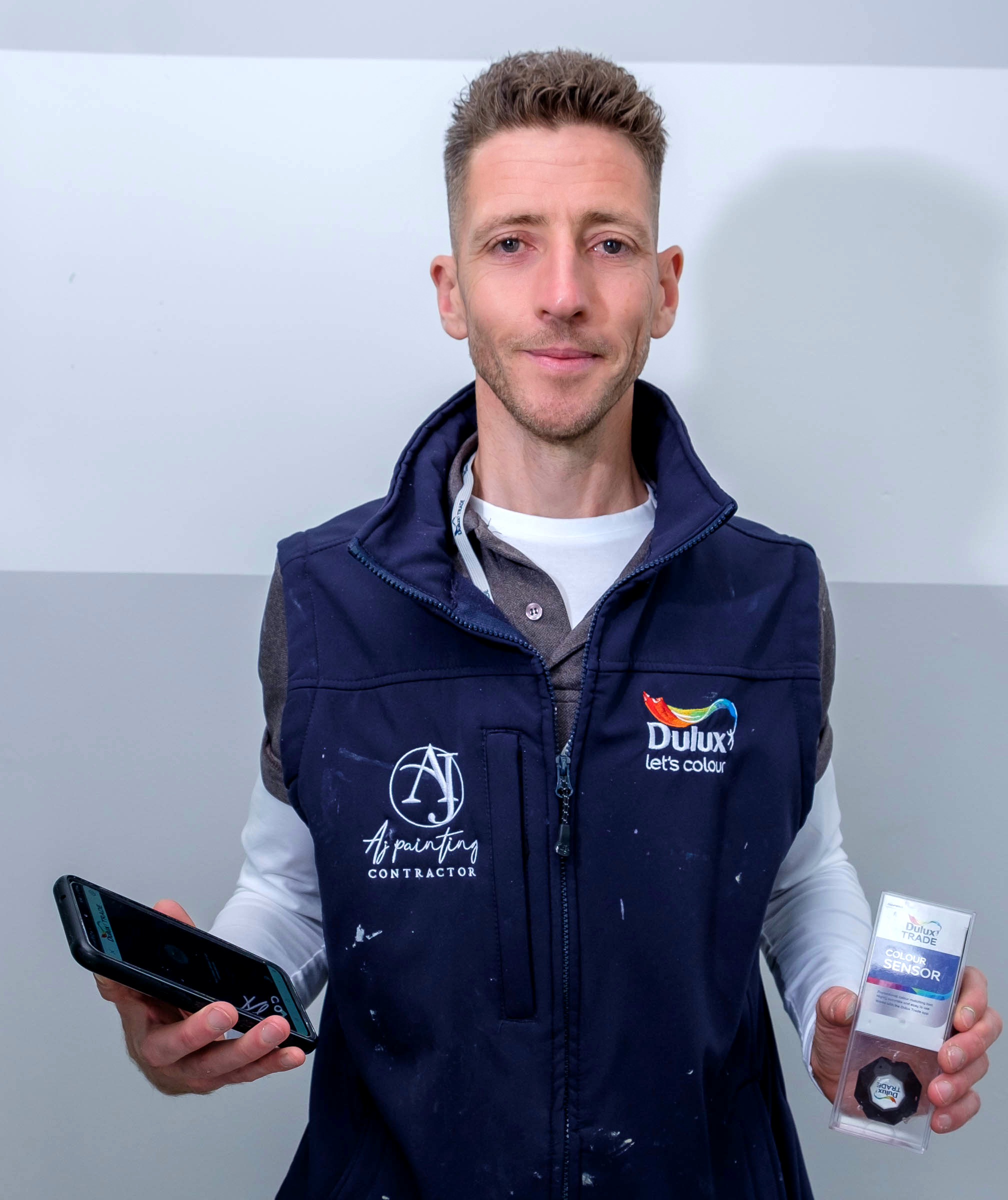 "The Dulux Colour Sensor genuinely was a lifesaver – we had a project to complete and the deadline was pushed back meaning handover was one week early. There was a last-minute decision to paint the internal doors. There were no RAL codes available for the doors. Luckily I had the Dulux Colour Sensor with me so that I could get an exact match and get the project completed on time." Aaron Joyce, Professional Decorator, Co Westmeath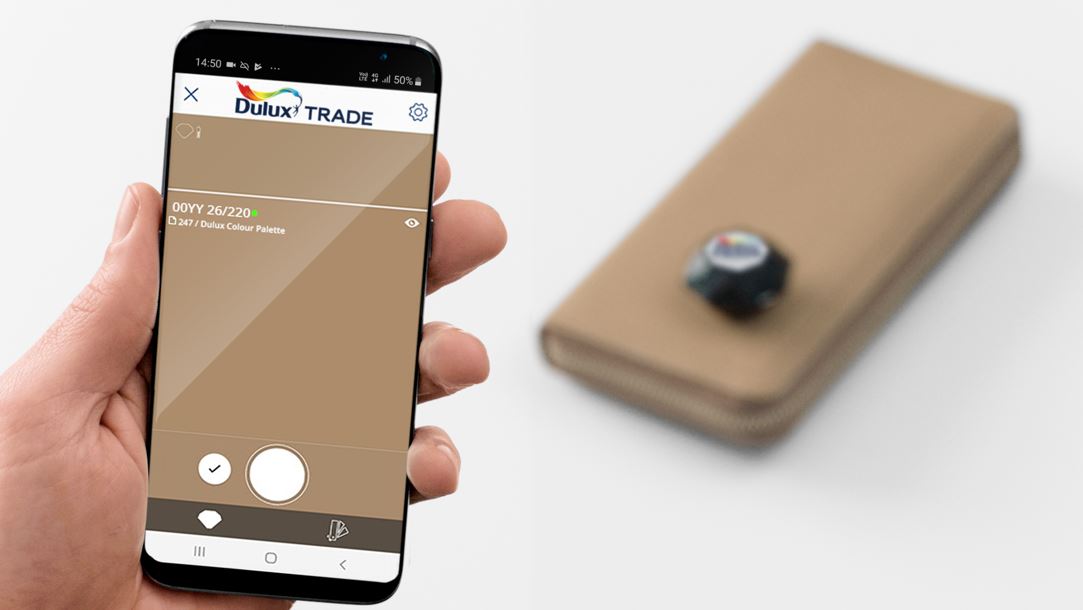 The Dulux Trade Colour Sensor is a highly accurate and easy-to-use professional colour matching tool that works with the Dulux Trade Expert App.
When it comes to getting a perfect finish, you are the expert. But when clients are looking for an exact match to a colour they love you can rely on the Dulux Trade Color Sensor. The Color Sensor syncs to the Dulux Trade Expert app which identifies the right color in seconds, with precise accuracy. And thanks to the NEW update, now you can use the Visualizer within the app to bring the colour to life on your client's walls. So you get an exact colour match, a happy client, and that feeling of a job well done. Making the right colour choice just got easier!
Where can I get a Dulux Trade Colour Sensor?
You can redeem a Dulux Trade Colour Sensor for 7500 points here: www.duluxtradepoints.ie/rewards/ 
Where can I download the Dulux Trade Paint Expert App in order to pair it with my Dulux Trade Colour Sensor?
Please visit here: www.duluxtradepaintexpert.ie/en/services/colour-tools/dulux-trade-paint-expert 
How do I pair the Expert App and the Dulux Trade Colour Sensor?